Volvo XC90 Service and Repair Center in Savannah, Georgia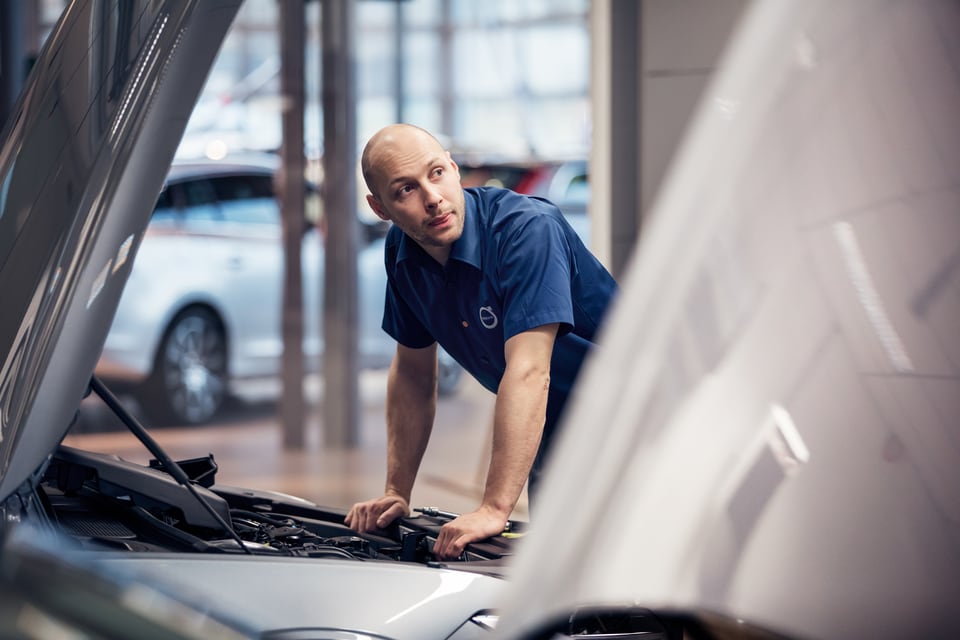 Get Your Volvo XC90 Repairs & Maintenance Work Here at Volvo Cars Savannah
Here at our service center, we want to offer the people of Savannah, GA with reliable maintenance services and automotive repairs for their Volvo XC90. Our team of technicians and certified mechanics carry the qualifications and expertise to keep your car in optimal condition. We want to ensure that you have all that you need to maximize your car's performance, longevity, and value retention.
We work to make caring for your car simple and easy. Through our online service form, you can schedule your service appointments and acquire any replacement parts. We also work to empower you with detailed insight then you can use to enhance your self-care activities.
Your Service Intervals & And What They Mean
All successful maintenance routines require a schedule that dictates when your Volvo receives automotive work. To create this schedule, you want to follow the service intervals for each one of your XC90's vehicular components. You can find this information in your owner's manual, which will detail the lifespan of your various automotive parts.
To give an example of a service interval, let's look at your engine oil. Your Volvo will require an oil change once every 5,000 miles or every six months. One convenient aspect of your service intervals is that many car components have identical intervals. This allows you to save time with your service appointments, scheduling many replacements and repairs at once.
Self-Service Procedures
You may not think that you can do much to care for your car without automotive experience. However, routine cleaning can provide you with a powerful outlet to maintain the value of your car and inspect for any minor issues. Small window cracks or chipped paint may seem negligible, but they can evolve into costly issues if left ignored. Even with little automotive experience, you can solve these issues on your own after consulting with a mechanic.
If you have some automotive know-how, you can use the service information in your owner's manual to perform simple repairs and replacements on your own. Oil changes, filter replacement, battery changes, and even tire rotations are among the procedures that many Volvo owners perform on their own. If you do choose to go that route, you can trust that our service center will have the parts that you need to get the job done.
Certified Mechanics at Our Service Center
Whether you possess experience with car repair or have no idea how to work with a car, your XC90 will require the care of expert mechanics for more advanced maintenance needs. Luckily, each of our automotive technicians carries the full range of certifications and skills for Volvo repairs, replacements, and maintenance procedures. Moreover, our team only uses Original Equipment Manufacturer (OEM) parts when we work on your XC90.
In addition to high-quality service work, our mechanics strive to work closely with you so that you can learn as much as possible about your vehicle's needs. They can offer you valuable tips on how to optimize your self-care routine. They can also give you any specific information about your vehicle that you may need to adjust your maintenance schedule.
How to Schedule an Appointment with Our Service Center at Volvo Cars Savannah
If you're afraid that your maintenance schedule might become stressful, you will be happy to know that our website allows you to conveniently and easily order the services you need. From the comfort of your personal computer or smartphone, you can order replacement parts and schedule service appointments that cater to your availability. You can also reach us by phone during our normal service hours whenever you want to speak with one of our team members. We look forward to servicing the people of Savannah, GA with the automotive care that they need!