Shop New 2022 Volvo XC60 in Savannah, GA
Get Up Close and Personal with the Luxurious Volvo XC60
Our entire team is excited to announce that the luxurious Volvo XC60 is available at our dealership. And who does not know this luxury brand that originated from Sweden? The Volvo Group is headquartered in Torslanda in Gothenburg, Sweden, and up until today, we all know them for precision engineering, luxurious styling, awesome performance, and primary focus on safety.
XC60
2022 Volvo XC60 | Savannah, GA
Volvo production year 2022 is a sign of things to come for Volvo Cars Savannah, signaled with release of Volvo XC60.
At Volvo Cars Savannah, we're fully stocked with updated Volvo XC60 luxury SUVs. And with the selection of trims Momentum, Inscription and R-Design, Volvo Cars Savannah certainly provides choice as to what's new for 2022.
Volvo XC60 - The Flagship of New Generation, Volvo Mild Hybrid Powertrains
Volvo Cars has a definite goal in mind for coming Volvo production years.
To cement sustainable practices and their implementation, Volvo Cars seeks to divide all sales between its hybrid models and pure-electric offerings.
Considering this development, introduced are new generation, Volvo Mild Hybrid powertrains and all the benefits therein. For 2022, Volvo XC60 heralds this design with mild-hybrid technology succinctly explained below:
Braking expends a great deal of energy, while accelerating through the course of a commute through Savannah draws much in fuel.
By harnessing spent braking energy, it's then stored within an onboard, 48V battery.
During acceleration, that harnessed and stored braking energy is repurposed to add considerable power to the combustion engine when needed.
Saved is fuel and cash, while preserving our pristine environment along the Atlantic Ocean.
A plugged-in charge is never needed, only braking when driving.
Federal Tax Credits Applied to Purchasing, Leasing 2022 Volvo XC60
As an enticement to lessened reliance on fossil fuels, the federal government has crafted tax credits specific to Volvo plug-in hybrids, mild hybrid and pure-electric models.
Upon acquisition of those models, tax credits of up to $7,500 may be claimed and absorbed. And while Volvo XC60 Mild Hybrid is less expensive than Volvo Recharge counterparts, the savings all around incentivize profoundly.
Safety is the Volvo Group's Calling Card
 No matter how safe a driver we are, we cannot control the conditions of the road, the weather, and the demeanor of other drivers and pedestrians in Savannah. There will also be times when our attention is lured by distractions or kids in the backseat. Fortunately for us, there is the Volvo XC60. This compact luxury vehicle that is known for offering the most complete and comprehensive tech and safety suites for both active and passive safety to keep you secure while you are inside the vehicle.
To keep it short, this is the vehicle you should be driving, if you desire to dramatically lower your chances of having a road accident. The XC60 is known all around the globe for being the first brand to offer a crash avoidance and mitigation system. The Volvo Group officially refers to this as the City Safety System, which works to help avoid collisions. It works best during bumper-to-bumper traffic conditions, and it definitely helps avoid rear-end collisions at slower speeds.
It also has a Collision Warning and Brake Support system. It has the same working capacity of the City Safety, but this is specifically designed to initialize when you're driving at higher speeds. The car is outfitted with many other driver assistant features to help you out like a rear camera, lane-keeping assistant, and more. As you can see, there is a good reason why many in the Garden City, GA, area say that driving a Volvo is akin to being as safe as when you are inside your home.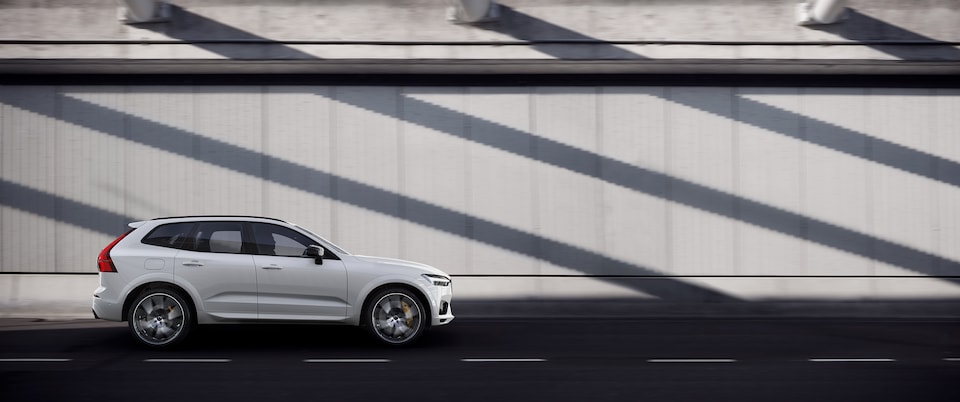 Volvo XC60 Design & Interior
With its attractive Scandinavian design and bold front fascia, the Volvo XC60 near Savannah, GA, is more than your average SUV. Offering Thor's Hammer headlights that are a trademark of the brand, the XC60 also boasts a sleek, dynamic profile and attractive body that ensures arrive in style. If you've ever lamented the open-and-tilt panoramic roof lets you see from the inside just how much you can achieve with this new Volvo SUV. Once you open the doors to this magnificent SUV, you're greeted with Nappa leather front seats that welcome you in for a comfortable ride with leather seats, comfortable adjustment features, and so much more.
Volvo XC60 Performance
The XC60 offers Garden City, GA a choice of a T5 FWD engine with 250 horsepower, a T5 AWD engine with 250 horsepower, or a T6 AWD engine that delivers 316 horsepower. The XC60 also offers a T8 eAWD Polestar Engineered Plug-In Hybrid with 415 horsepower and 472 pound-feet of torque. Brunswick GA Volvo XC60 Plug-In Hybrid drivers get AWD as a standard feature, so you're sure to enjoy the convenience of this level of handling. Volvo has given the XC60 its own lineup of trims, including R-Design, Inscription, and Polestar Engineered, offering a Recharge Plug-in hybrid T8 eAWD with 400 horsepower on the R-Design and Inscription trims.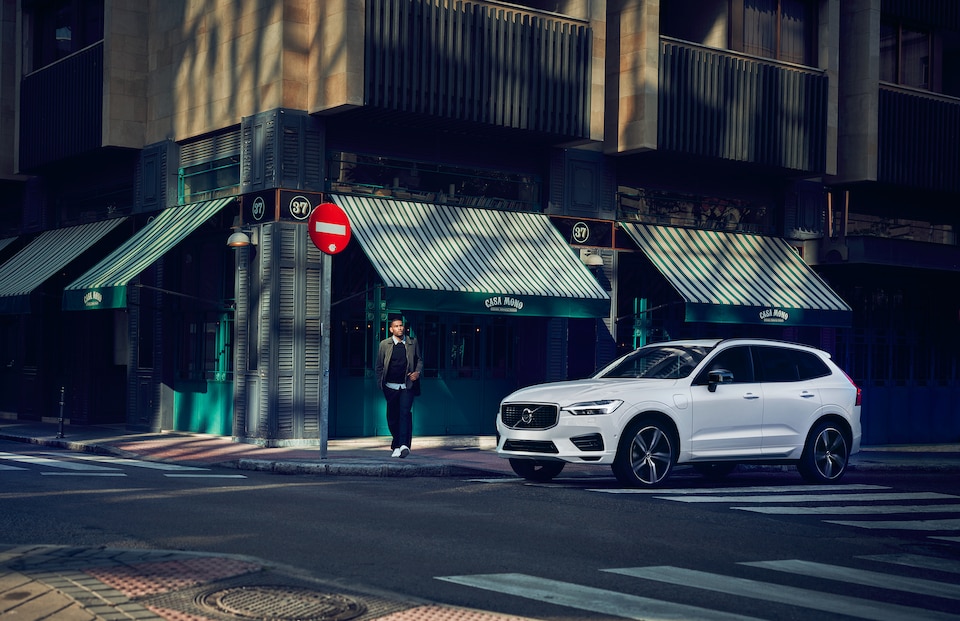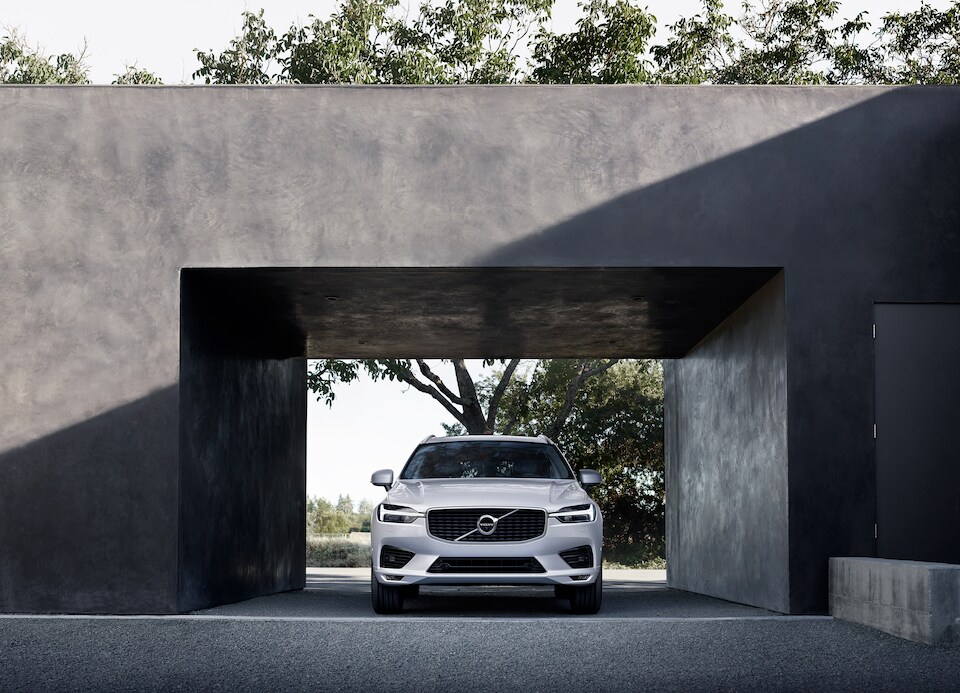 Stylish Interiors with Easy to Use Infotainment System
The Volvo XC60 comes with elegant interior design with leather and premium décor. You'll never want to leave the incredibly comfortable seats with lumbar support and optional heating. Of course, there's sufficient leg, head, and shoulder room, so five adults can fit into this beauty with ease. On top of that, the XC60 has an impressive cargo space available so that you can pack it with your daily essentials or load it up for a long weekend out of town without any issues.
The Volvo XC60 comes with premium suspension, giving you a smooth, quiet, and stable ride even on bumpy road surfaces, so you can get to where you need to be in ultimate comfort. To make it more enjoyable for you, the Volvo Group has spared no expense in making sure that you are entertained with the Sensus infotainment system, with one of the largest touch screens with the crispest graphics measuring 9 inches. Connectivity is no laughing matter with the Volvo XC60, and Hinesville drivers can expect to find plenty of available features to stay in touch while on the go. Technology like Apple CarPlay and Android Auto are practically required these days, whether you make or receive frequent calls on the road, or you want to enjoy your favorite music and podcasts. Much like other new Volvo SUVs, the XC60 provides you with access to your smartphone and favorite apps without sacrificing safety.
Learn More About the Volvo XC60 Trim Levels
The new Volvo XC60 offers four distinct trim levels! Each has its own set of distinct features, streaming from technology, safety and even luxury design features. Learn more below and let us know which one is your favorite!
Volvo XC60 Momentum
The XC60 Momentum has a wide range of standard equipment that provides comfort and safety throughout your ride around Brunswick.  You can get ready for any adventure in this capable SUV that is beautifully crafted from the inside and out.  The signature LED headlights, and high gloss black grille makes the XC60 stand out and make the XC60 identifiable.  On the inside, you'll be relaxed and enjoy the feel of the leather steering wheel and leather seats.
You'll be entertained in this model with advanced technology, including the standard 9-inch touchscreen display to see all your apps and music right in front of you.  Another technological feature is the power-operated tailgate that makes loading and unloading more relaxed when you're trying to start your trip.
Volvo XC60 R-Design
If you're looking for a sporty SUV that delivers outstanding performance, then you'll love the XC60 R-Design.  You'll feel a thrill right when you turn on the engine and enjoy going fast with its impressive responsiveness and control.  The R-Design is meant to be driven with an improved and lowered Sport chassis that provides even sharper handling.
The R-Design has a comfortable interior with contour seats made of fine Nappa leather and Nubuck with adjustable seat cushion extensions that provide support while you're driving through fast turns around Statesboro.  While you're dominating the roads at an excellent speed, you can stay on track with Sensus Navigation that offers you guidance throughout your whole journey.
Volvo XC60 Inscription
The Inscription has a luxurious design that provides a sophisticated feeling when you see it.  There's the chrome-finish grill, dual integrated tailpipes and Volvo's signature LED illumination that conceptualizes the XC60's strong identity.
On the inside, you'll experience a welcoming cabin with unique driftwood trim and the latest interior illumination that adds to its elegant ambiance.  You can upgrade to the exclusive luxury package that offers more enhancements, such as heated/cooled seats with ventilation and massage functions.
The Inscription comes fully equipped with standard safety technology, including Run-off Road Mitigation for ultimate safety.  This trim also makes things more convenient with a keyless entry with a hands-free tailgate that makes loading and unloading your vehicle an easy thing to manage.
​Volvo XC60 Polestar Engineered
This high performing SUV is a powerful plug-in hybrid powertrain that creates a dynamic driving experience.  The Polestar Engineered includes an upgraded suspension and braking components that make every ride around Rincon a thrilling one.  There is a lot of capability involved in this trim with the engine that delivers 415 horsepower with all-wheel drive to conquer any road conditions.
For even better handling there are lightweight alloy wheels with a fresh design that gives a sporty look while reducing the XC60's weight driving in Richmond Hill.
Come to Our Volvo Dealership Near Fort Stewart
Whether you're interested in the latest new Volvo models or the affordability of our used inventory, we have an exceptional selection of high-quality vehicles. We also offer expert service and maintenance near Brunswick, GA, as well as genuine Volvo parts. 
To save on your next vehicle, start by completing our online finance application to discover your loan amount. Discover why so many from the Hinesville area visit our location.
If you want to see for yourself, then we invite you to come on over to our showroom so that you can get close and personal with our Volvo XC60 inventory. Our team is excited to show you all this vehicle's specs, and we can't wait to discuss what trim is best suited to your lifestyle. For best results, schedule your test drive today. Schedule a test drive today and book in advance to make sure you get to test the new XC60 out!
Hours
Monday

09:00AM - 06:00 PM

Tuesday

09:00AM - 06:00 PM

Wednesday

09:00AM - 06:00 PM

Thursday

09:00AM - 06:00 PM

Friday

09:00AM - 06:00 PM

Saturday

09:00AM - 05:00 PM

Sunday

Closed