Find Adventure Around Savannah in the New Volvo V60 Cross Country
If you're a discerning driver with a strong sense of adventure, our team is proud to recommend the new Volvo V60 Cross Country. It's both rugged and chic - the perfect mix for drivers who move from the city to the wilderness without missing a beat. Here at Volvo Cars Savannah, we're proud to offer the new 2020 Volvo V60 Cross Country in our new inventory.
Built to Perform
As its name suggests, the V60 Cross Country is engineered to take you anywhere you want to go. This wagon's strength originates in the powertrain; this model comes with the T5 model, which includes a gasoline engine and an automatic transmission for effortless driving. The rugged engine churns out 250 horsepower and 258 pound-feet of torque, so you can power through city traffic or tackle intense terrain in the backcountry. Even with this power, Volvo's efficient engineering delivers up to 31 mpg on the highway.
The V60 Cross Country features a carefully tuned double-wishbone suspension in the back and Volvo's unique integral-link suspension in the rear; together, these systems create a ride that's smooth yet responsive. Add in the remarkably durable but lightweight chassis, and you have a car that keeps you comfortable and in command on interstates and forest roads alike.
Speaking of wild roads - the V60 Cross Country comes standard with all-wheel drive for excellent performance in all types of weather around Hinesville. This system provides enhanced traction when it's most important, so you're always in control. For a perfectly tailored option, adjust the drive mode. With options such as Eco, Off-Road, and Comfort, it's a breeze to change the configuration for the brakes, stability control, gearbox, steering, and more. Want to take things a step further? Design your own mode to create a truly personalized ride.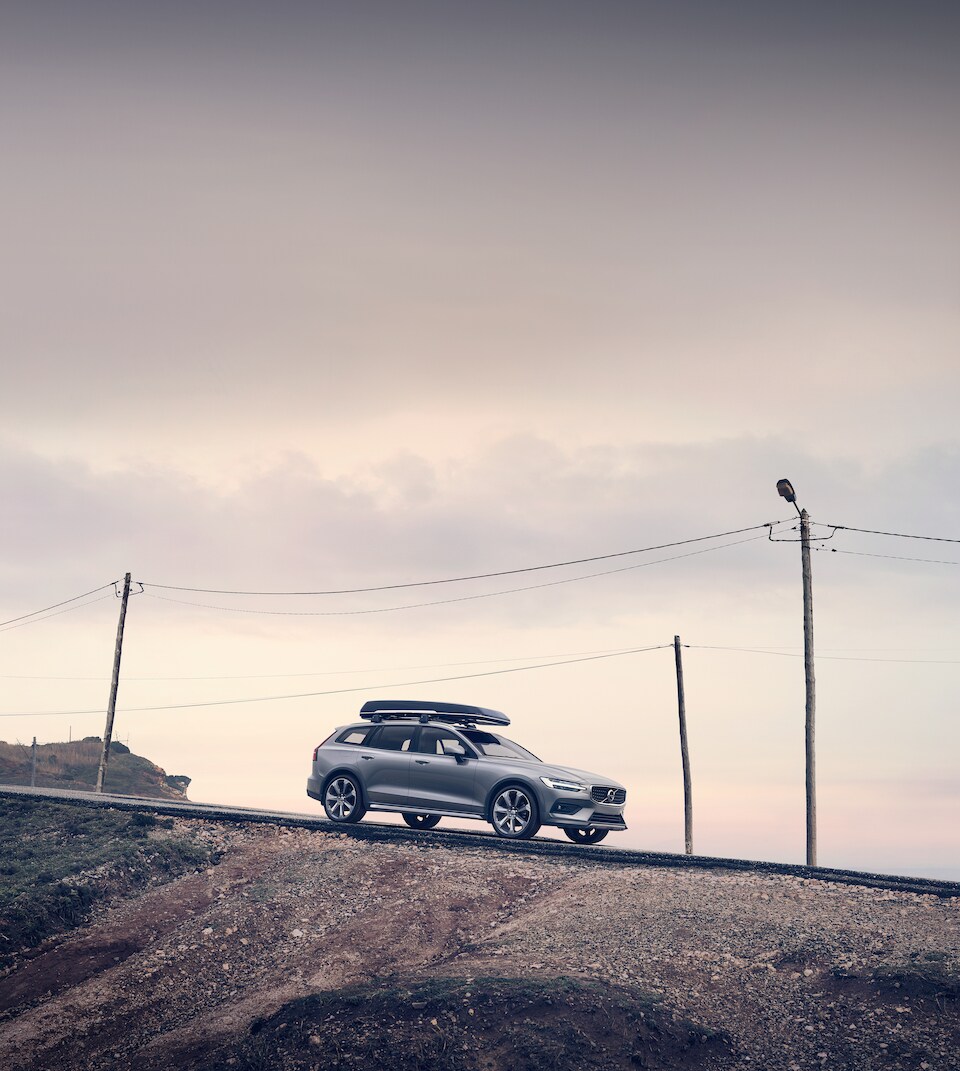 Advanced Technology
The interior of the V60 Cross Country is loaded with the latest in technology. Don't be surprised if you feel an instant familiarity; Volvo's intuitive design makes it easy to access each feature and operate the tech systems like a pro. In the center of the dashboard, a nine-inch Sensus display produces beautiful high-resolution graphics. The bold colors and high contrast ensure that you can see each detail clearly, even in bright sunlight. The touch-responsive surface works just like your smartphone; just tap the screen to open any app. We love the vertical orientation, which helps you follow directions or choose your favorite playlist while journeying through Brunswick, GA.
Every 2020 Volvo V60 Cross Country comes equipped with cutting-edge voice recognition software. Operate most of the internal systems just by speaking - set the temperature, ask for directions, make phone calls, and more. Plus, since this technology is programmed to recognize normal speech, you can simply talk to the system as you would another person. This feature can also be used with the standard Apple CarPlay and Android Auto to open apps, send texts, and find songs. Your compatible phone apps show up on the Sensus screen, so you can also use them through the touchscreen. When you're streaming music, the 15-speaker Bowers and Wilkins sound system ensures that every note sounds its best. It's even possible to change the audio mode to adjust the vibe to your preferences.
Luxurious Interior
The interior of the V60 Cross Country can be described in one word: haven. The secret is the luxurious Scandinavian design. The minimalist styling reduces visual clutter, so it's easier to relax and keep your attention on the journey. With its premium materials and expertly-chosen accents, the V60 Cross Country cabin is a masterpiece of impeccable taste.
The interior design goes beyond aesthetics; it's also designed for functionality. The seat contouring is engineered to provide anatomically correct support - whether you're going to the grocery store or heading on a long journey around Fort Stewart, you'll arrive feeling fresh. The standard panoramic moonroof allows in maximum sunlight for an instant mood boost, and the UV coating keeps out harmful rays.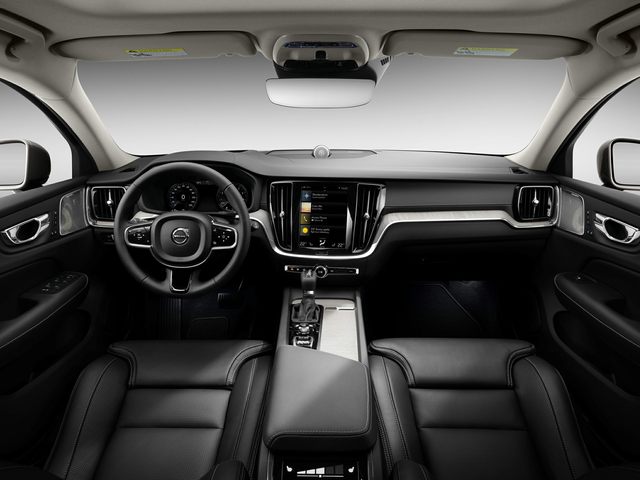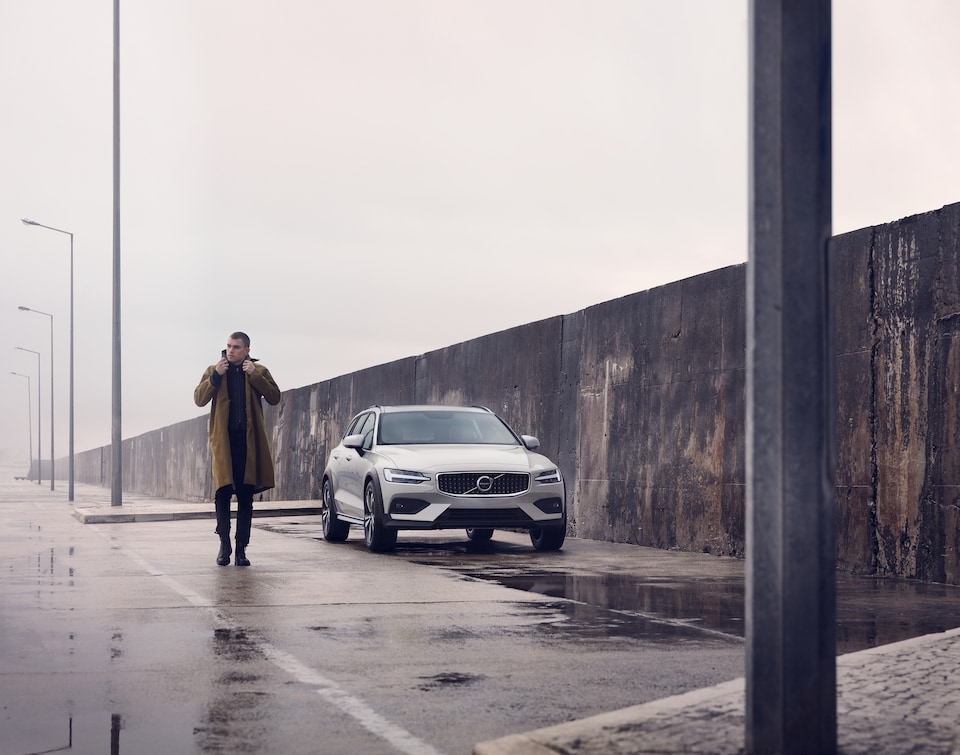 Cutting-Edge Safety
For adventurous drivers around Savannah, safety is key. That's why Volvo integrates intuitive driver-assist features into the V60 Cross Country. With systems like Pilot Assist and City Safety, you're always protected by an extra set of eyes. Wherever you go, a network of cameras and radar scans the road and the area around your vehicle. If another car, a person, or even a large animal presents a hazard, these systems give you a warning. When the situation is moving too fast for you to react, the V60 Cross Country activates the brakes or steering system to help. With Run-off Road Mitigation, the car can even prevent you from leaving the pavement.
Inside each V60 Cross Country, a boron steel frame shields you and your passengers. This material offers incredible strength and rigidity; combined with the sophisticated crumple zones, it's engineered to direct the force of an impact away from you.
European-Inspired Exterior Design
The exterior of the V60 Cross Country is a work of art. From the low-slung roof to the crisp accents on the side panels, every perspective is sleek and powerful. The striking front end makes a bold impression, which is enhanced by the aggressive grille design.
The exterior design plays a crucial role in performance throughout Garden City, GA. The V60 Cross Country features an elevated ground clearance and durable cladding to protect the vehicle during off-road adventures. The iconic Thor's Hammer headlights offer ample illumination, and the active-bending technology increases visibility when you go around corners. On the back end, the wide opening makes it easy to load and unload your gear. Plus, with the standard hands-free power tailgate, you can open and close the gate with a quick movement of your foot.
Visit Volvo Cars Savannah to Learn More
Could the new Volvo V60 Cross Country be your next vehicle? Give us a call to plan a test drive or pop down to Volvo Cars Savannah near Hinesville to learn more. You can take your first step to Volvo ownership by filling out our online finance application and meeting with our trusted team members at our dealership. We look forward to working with you soon!
Hours
Monday

09:00AM - 06:00 PM

Tuesday

09:00AM - 06:00 PM

Wednesday

09:00AM - 06:00 PM

Thursday

09:00AM - 06:00 PM

Friday

09:00AM - 06:00 PM

Saturday

09:00AM - 05:00 PM

Sunday

Closed
Contact Us!
* Indicates a required field