The Many Reasons to Buy a Certified by Volvo Vehicle at Volvo Cars Savannah
With so many options today, the pre-owned vehicle segment has become a buyer's market.  Customers have a lot to consider, but sometimes that can be a double-edged sword.  With so much to choose from, how does one make the distinctions?  It can get very overwhelming.  What if you had the option to get a pre-owned luxury car or luxury SUV with the peace of mind of a great warranty attached?  Would you think it was too good to be true?  With the Certified by Volvo program, this can be the reality, and Volvo Cars Savannah, located at 8301 White Bluff Road in Savannah, GA, is a great place to go for these premium vehicles.
View Certified by Volvo Inventory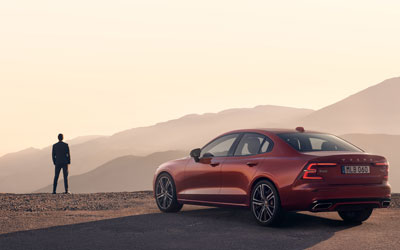 A Rock-Solid Vetting Process
One anxiety we often hear regarding pre-owned vehicles is regarding their history.  People want peace of mind about where the vehicle came from and that it is going to be reliable.  The Certified by Volvo program provides comfort for both of those concerns.  Each vehicle in this program undergoes an exhaustive inspection covering more than 170-points.  A highly-experienced, Volvo-certified technician goes through the automobile, covering everything from tires to the electrical system, leaving no stone unturned.
In addition, the technician will give the vehicle a road test to make sure that the highest Volvo standards of performance and safety are maintained.  Each Certified by Volvo automobile comes with a complimentary CARFAX® Vehicle History Report detailing its maintenance and titling history.  This peace of mind makes a Certified by Volvo vehicle a terrific value for those in the market for a pre-owned automobile.
Contact Us to Learn More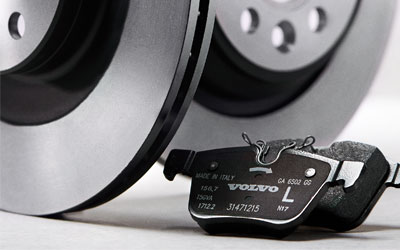 A Remarkable Warranty
Drivers will also want to buy a Certified by Volvo vehicle because of the five-year/Unlimited Miles Warranty that accompanies each vehicle in the program.  This warranty is a comprehensive one, covering many important systems such as:
Front and Rear Drive Axles

Engine

Air Conditioning/Heating

Steering

Transmission

Electrical

Brakes
This coverage has no deductible for any covered repairs and can be upgraded for up to ten years.  Any repairs or replacements will be done with authentic Volvo parts.  Emergency Roadside Assistance is also included, covering towing as well as rental car and travel reimbursement.  The Certified by Volvo program will cover up to $35 a day for up to ten days if you need a rental car because of a covered breakdown.  They will also cover up to $75 in towing charges and $100 per day, up to five days, for travel expenses incurred by the cost of a covered mechanical failure.
View Certified Vehicle Specials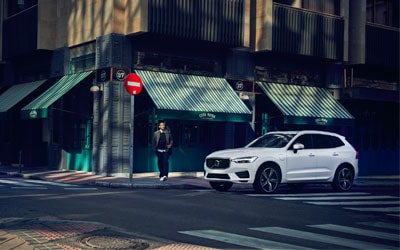 Entertainment for Your Luxurious Ride
The Certified by Volvo program also believes in providing a little bit of entertainment and, for that reason, any vehicle in the program equipped with a factory-installed satellite radio receives a three-month trial subscription to the SiriusXM All Access package.  This package gives drivers over 150 channels that don't only have to be accessed in the car.  You can also access these channels on a computer, smartphone, or tablet.
Drivers will get channels that suit every interest, whether you are into music, news, sports, or you want to entertain the children on a long car trip with family programs.  There is programming for everyone!
There is Financing Available
The finance professionals at Volvo Cars Savannah, in Savannah, GA, are an experienced group that can answer all your questions regarding the vehicle purchasing process.  Whether you have questions about a down payment or how your debt-to-income ratio will affect your interest rate, our team can help.   They have strong relationships with our lenders, a variety of national and local financial institutions, and will use those relationships to assist in obtaining financing for you. Give our staff a call, or stop by the dealership, and find the right Certified by Volvo vehicle to suit your needs.
View Certified by Volvo Inventory